Halloween is one of our favourite times of the year; we love the special edition treats (Fiendish Fancies anyone?), the chance to wear outlandish costumes and the opportunity decorate our house in a ridiculous fashion – something needs to keep our DIY cravings busy until Christmas, when wedding crafts don't cut it.
A Halloween ritual we never miss is dusting off our Hocus Pocus DVD and settling down to watch it, so this year, we decided to tell the tale of your wedding, in Hocus Pocus GIFs; enjoy, witches!
When you've got the ingredients for your hen-night punch just  right; yes, Malibu, Archers and orange juice IS a winning combo.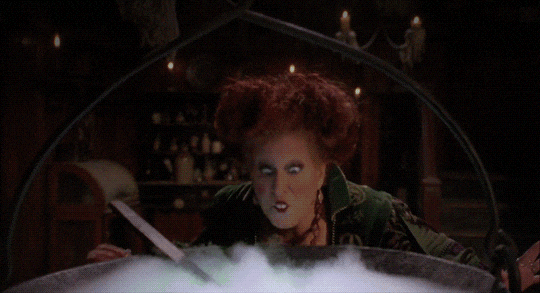 When your mother-in-law announces she's going to wear something white and lacey on your wedding day.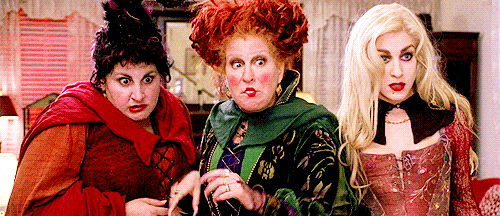 The moment your fiance tells you to calm down when someone pulls out at the last minute – doesn't he realise this will derail the whole seating plan?!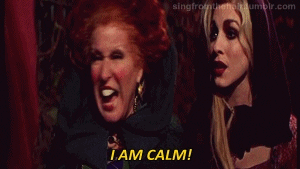 When your bridal party join in on the "calm down" hype and suggest you needn't be quite so consumed with wedding worries.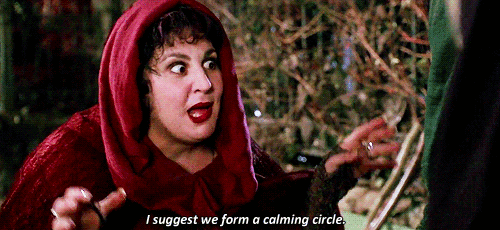 When you've been to your make-up and hair trial, and are looking completely fabulous, though you say it yourself.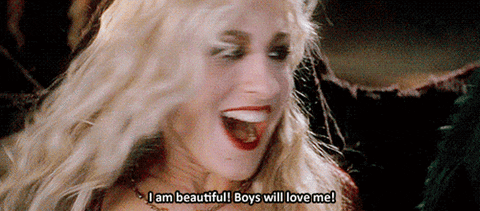 When you go to your first wedding dress fitting and realise quite how uncomfortable corsets can be.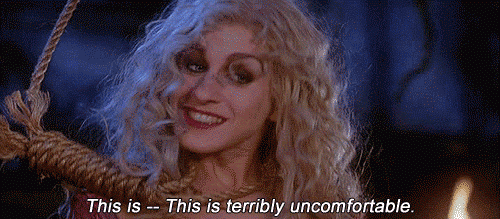 When you explicitly said you were having a no children wedding, and one of your guests RSVPs for little Harvey…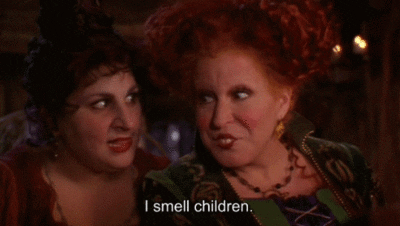 When you wake up the morning after your hen party, and actually feel quite reasonable.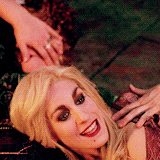 When your one really wild friend sets eyes on the hen do stripper for the first time 😈