1. They do say size doesn't matter…
2. When the Genie in Aladdin made this comment.
3. If you look closely at Mickey's shorts, they spell something very un-PG
4. In Cars 2, they have a lemon party. And well, we don't recommend you googling 'lemon party'.
5. This male skunk going a little, er, stiff when he gets a kiss.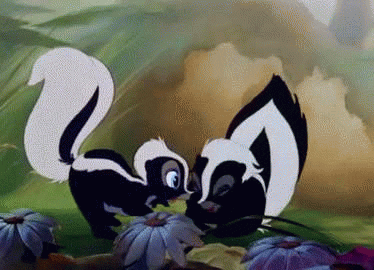 6. We're not sure this 101 Dalmatians comment was meant for little ears.
7. This bear joke in the Inside Out trailer.
8. The inappropriate bus driver in Hocus Pocus.
9. Just don't look too closely at the bump on the River Guardian's head in Hercules.
10. That Mr. Potatohead…
11. You'll never look at Simba in the same way again.
12. That priest in the Little Mermaid seems very happy about this union.
13. And you thought this was just a regular castle.
14. You can spell a lot of things with hair, it turns out.
15. The mice in Cinderella knew what they were doing before Christian Grey came along.
16. Another hidden word in The Lion King.