No hen party is complete without a few hen party games. Whether you choose to buy in something fun to play or go DIY with your hen entertainment, playing party games is a sure way to keep energy levels up and get everyone laughing. Plus, when you bring a group of girls together who don't necessarily know each other, they'll thank you for finding ways to break the ice.
The only thing is, when it comes to hen party games, they can be a bit… how can we put this… cringe. That's why we've made sure all the games in this edit are as classy as they come. Ok, some of them may edge towards silliness, but we've steered clear of the cringe factor. If you're organising your own hen party, these will inspire you. If your maid of honour or bridesmaids are in charge of the hen do, send them this article for inspiration!
From grown-up pass the parcel to hen party drinking games, these are all about fun, silliness and making sure the bride has a hen do to remember (or maybe not, depending on how much prosecco is involved)!

Get everyone to write a funny anecdote they've experienced relating to dating or being in a relationship, then the bride-to-be reads each one aloud and guesses who it relates to.

Before the big night out, while you're still chilling in your amazing hen do villa, get the bride or chief hen to write a list of words that no one is allowed to say, and if anyone forgets, they have to face the consequence like a shot or a dare. The fiancé or fiancée's name is a particularly fun word to ban.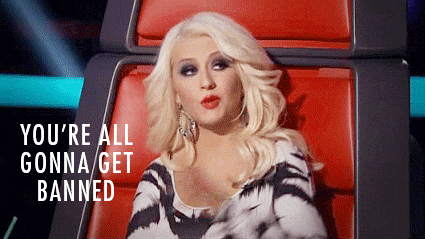 Buy some cute keepsakes – like these Etsy wristbands or some miniature versions of alcoholic favourites –  and hide them around the hen party house. Divide the hens into teams, and give each team a list of clues to crack to uncover the prizes. To heat up the competition, offer a prize for the team who collects the most.
4
Pin the bouquet on the bride
Like the childhood 'pin the tail on the donkey' game, what you need for this is a big picture of the bride, a picture of a bouquet (ideally mounted on cardboard) a pin and a blindfold. There's a naughty version too but we'll let you use your imagination on that one (hint: the words 'junk' and 'hunk' are involved…).
If your hen do is themed, (i.e.. a Harry Potter themed hen party) this game can be tailored to fit the theme, such as pin the scar on Harry.

5
Embarrassing photo contest
Every hen has to bring along an embarrassing photo of the bride-to-be – it's her job to decide which photo belongs to who! This is a great way of bringing up fun memories – or embarrassing memories, of course. Bonus points if you can find some teenage pictures of the bride rocking some, ahem, interesting outfit choices. She actually wore what?!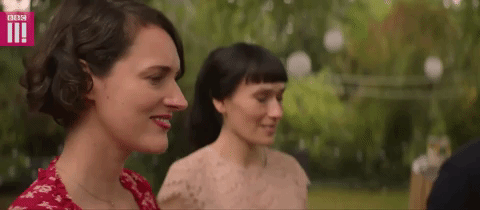 Divide the group into teams and make someone from each be the 'model' – the rest of team's task is to create a wedding dress out of loo roll. Just make sure you keep each outfit a secret until the big reveal, when the models will take part in a catwalk to show off their team's creations.
Put an adult twist on this kids' party game by swapping sweets for hen party paraphernalia and mini shots.

Dare bingo cards are an old-school hen do favourite. These involve giving a bingo card to each hen, containing a series of 'tasks' to complete over the course of the night. These often carry a strong public humiliation element – "Kiss a stranger", anyone? – so unless you'll be partying with the world's biggest extroverts, do everyone a favour and try bridal bingo instead. This game involves guessing which wedding words are on the bride's mind using bingo cards (she fills out a card in secret first), with a prize for the first to get a matching line.
Buy them at notonthehighstreet.com for the bargainous price of £4.50.

This is the storytelling game you used to play at sleepovers, when a piece of paper is passed around and everyone writes part of a story, folding the page over as they go along. The finished tale will hopefully be hilarious when it's read aloud by the bride. Here's the classic consequences structure: First person's name/second person's name/they met at/he/she said/ she/he said/and the consequence was.
Ask each hen to buy a pair of knickers that most sums up the bride or their relationship with her. Some guests may see this as a pre-hen faff, but trust us, there's something strangely enjoyable about pondering which pants are the most fitting symbol of your friendship. As with other games, the bride then has to guess who chose which. Bonus: she gets a stack of new knickers!

One that will take a while to organise – if you're the bridesmaid put in charge, think of it as a thanks to your friend for choosing such gorgeous bridesmaid dresses – this requires some prep, but it's totally worth it. Choose a body part – for the purposes of this example, let's say… hand. Then you need to photograph the fiancé's or fiancée's hand, ideally against a blank background, with no identifying hints (such as a watch) in shot. Do the same with 8-10 other people – it's funniest if these are also people the bride knows. Print each photo, pin them to a board, and invite the bride to guess which one belongs to her beloved. If she gets it right, she gets a prize. How saucy you go with your body part choice is up to you…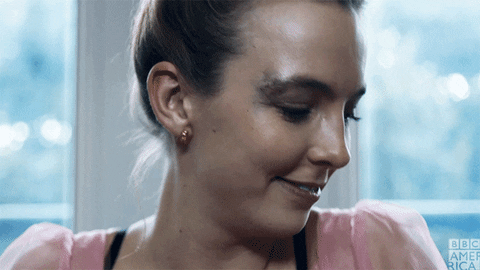 A cute twist on student-favourite beer pong, with – you guessed it – prosecco instead of beer. Rather than bouncing ping pong balls into actual glasses, which risks destroying your glassware, buy this set from Talking Tables, £10, which includes plastic glasses.
Simple and budget-friendly, but effective: guests have to come up with a wedding-related film, TV programme or book, write it on a slip of paper and put these (folded, so no one can cheat!) in the centre of a table. Hens take it in turn to pick a charade and act it out. Looking for similarly simple yet effective ideas for your wedding? Check out our guide to the w-day finishing touches that barely cost a thing.

Come up with a list of famous couples – from historical figures to contemporary celebrities – and write down the better-known half of the pair. Organise the hens into teams, and give each team a print-out of the list. They have to work together to complete the couples – give them a time limit, so it doesn't go on all night! For an upgrade on this, for the tech-savvy, go on YouTube and splice together key wedding moments from film and TV weddings. Your teams of hens then have to watch the clips and name the television programmes and films they're taken from. Cue prizes – everyone loves prizes.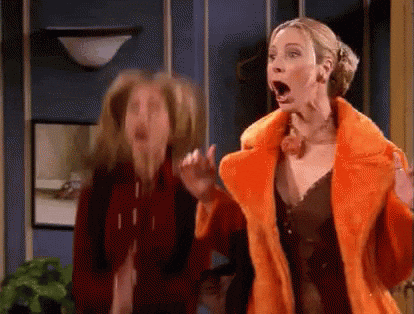 Get some small slips of paper and write on each the name of a person the bride is close to, including her partner. Put these into individual balloons, inflate, and place around your venue. Give each hen a pin and get them to seek and destroy the balloons. The person who finds the bride's partner's name gets – what else? – a prize.
If you're looking for even more ideas, check out our edit of chic ideas for a bridal shower. These are ideal if you want something more laidback than a big night out, whether that means having everyone over to yours or renting a UK house or a gorgeous hen-perfect villa abroad for a getaway.