In no particular order, we round up some of the worries you'll have when you're planning a wedding, from the totally justified (what if my photographer doesn't turn up?) to the totally unnecessary (what if my maids forget to bring boas on my hen party?)
With so much on your mind it's only natural to be a bit neurotic, but turning into a bridezilla isn't a look that suits anyone. Take a look over our tongue in cheek list and see how many of these wedding woes you relate to.
1. The guest list is killing me! Will my cousin's ex-husband's mother be sad if she doesn't get an invite?!
2. My wheat intolerant friends said there's nothing to suit her dietary requirements on the menu, what if she starves?!
3. My bridesmaids haven't replied in the group Whatsapp about dates to try on dresses. What if none of them actually want to be in the wedding and just said yes to be polite?
4. How can I include my Mother-in-Law in the wedding planning? I don't want her to be left out, but I also don't want her to come on my hen party
5. Speaking of hen parties, what if my friends hire a stripper and my mum is embarrassed by it all?
6. And what if they buy penis straws? I particularly said no penis paraphernalia!
7. I hate my make-up! How can I tell my make-up artist that Krusty the Clown was NOT the look I was going for?
8. I've bought heels that are WAY too high – I'm sure to trip down the aisle, not glide like I imagine. How will I ever break them in?
9. I really don't want little ones at my wedding but what if it means my friends with kids won't come at all?
10. What if nobody has fun on my hen party?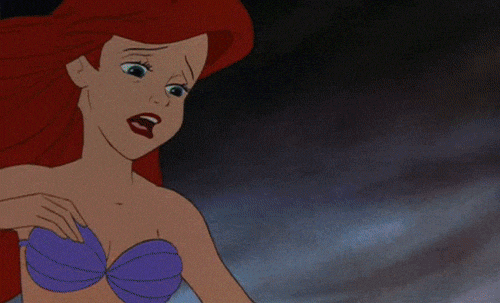 11. What if my bridesmaids secretly hate the dresses I chose?
12. And what if they've made a private Whatsapp group to discuss what a nightmare I am?
13. The ultimate worry; what if my H2B doesn't turn up?
14. What if I take so long to plan the wedding I fall into the category of older brides?
15. All this cake tasting and menu sampling I've been doing might make me put on weight and I won't fit into my dress and it'll be too late to alter
16. What if it rains on my wedding day? I can't look like a drowned rat!
17. There's a cold going round – I might catch it and be stuck with the sniffles and a Rudolph style red nose
18. All these pre-wedding facials could make me break out – nobody wants to be an acne riddled bride – how do I even get rid of under the skin spots?!
19. What if uncle Norman gets drunk and starts making offensive jokes
20. What if he gets drunk and starts a fight?!
21. Maybe I should have left him off the guest list…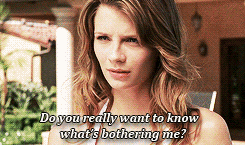 22. How do I keep the peace between my divorced parents? They can't be in the same town, let alone the same side of the aisle
23. Shall I tell my bridesmaid that the "stranger" she slept with on that night out is my H2B's brother and will be at the wedding? Maybe she won't recognise him
24. I really hope the best man doesn't bring up all of my fiance's exes. Especially not that Spanish hottie he was with at university
25. And WHY did I think it was good idea for him to invite his high school sweetheart along?
26. Oh no! what if she stands up during the "speak now or forever hold your peace" section?
27. What if my dad crashes and burns in his speech and feels embarrassed?
28. … and what if he mentions the time I spent hours crying after my H2B didn't text back for two days
29. or the time I wet myself in the car on the way home from Cornwall
30. Maybe he shouldn't do a speech at all!
31. I hope my recently single BFF doesn't end the night crying into her champagne while we all sway tipsily to Wonderwall
32. What if my newborn niece starts crying during the ceremony and my brother-in-law doesn't take her out because he doesn't want to miss anything?
33. Should I change my name when I'm married? Or is that archaic? Will my fiancé be hurt if I keep my name? will my dad be offended if I don't keep his?
Whether your worries are big or small, check our article on how to handle bridal anxiety for tips from the experts on keeping calm and marrying on.