It's the most divisive issue when it comes to planning a wedding – will you be inviting children to your big day? Bride-to-be Ruth goes head to head with our Lifestyle Editor Hollie Bond over this big issue.
If you love a good debate, don't miss our argument over whether you should change your name when you get married…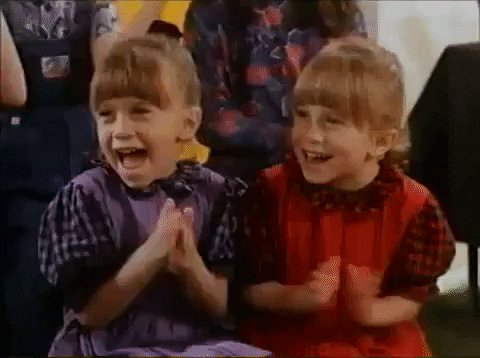 "We Couldn't Imagine Our Day Without Little Ones"
"I'm not very maternal," offers bride-to-be and freelance writer Ruth, "When someone passes me their little bundle of joy, I go rigid with fear. If I'm entrusted with a toddler for even a minute I act strangely formal, unsure what to do with colourful toys and sticky fingers. In spite of this, when it came to deciding whether kids would be invited to our big day, there was only ever one option for my fiancé and me – of course they would be.
"We don't have any children in our immediate family, but several of our close friends do, ranging from about 18 months to eight years old. Some of these friends have been in our lives since we were children ourselves, and might as well be brothers and sisters.
"They've been there for the ups and downs, and their children are as good as our nephews and nieces, even if I don't make the coolest aunt out there. We couldn't imagine having our wedding day without the little ones joining in the fun. Yes, they might not be old enough to remember the day and there might be some noise and tears during our 'I dos' – but I couldn't care less. I'd rather have them there, tantrums and all.
"I've been to weddings where children were excluded from the guest list and it caused a lot of practical difficulties, with some families declining the invitation because they couldn't find childcare. I want the day to be as much and relaxed as possible, for us and all our guests, big and small.
"Weddings simply don't suit being adult-only events – after all, they celebrate the love between two people who have chosen to spend their lives together and unite their two families. Why some couples would choose not to invite everyone they love of all ages to share in that perplexes me.
Read more: Children's occasion wear for weddings
"I'm not saying you have to turn your wedding into a giant kids' party, but there's no need to worry they'll put a dampener on your day, or that you have to spend money on things for them to do. Pinterest is full of free printables and games and, generally, they make their own fun. I can't wait to see our mini guests sliding across the dance floor in their socks at the end of the evening, and couldn't imagine a wedding any other way."
"Our Idea of a Perfect Day Didn't Include a Sea of Buggies"
"Our tagline here at Y&YW is 'Your day, your way', and this was a sentiment my husband and I followed to a T," explains Hollie, who recently tied the knot (see her real wedding here!), "When we said 'I do', none of our friends or immediate family had children. This was ideal as we both agreed wholeheartedly that our idea of a perfect big day didn't feature a sea of buggies at the bottom of the aisle or anyone skidding across the dance floor in their socks.
"We wanted a refined affair with champagne, adult conversation and respectful silence as we uttered the most important words we'd ever say to each other. 
Unlike other weddings we'd attended, where the child-free policy was greeted with enthusiasm by guests with little ones, our resolve to have our dream day was tested twice, because we had dared to leave two sets of my cousins (all under the age of six) off the guest list.
"Before you label me as a child hater, let me explain. I'd only met this new generation of cousins once or twice before the big day. Being on average 25 years younger than me, we don't have much in common. Plus, I'd done my research and hearing tales of one set of cousins chomping through crisps and misbehaving during previous ceremonies made us even more resolved to keep the age limit to 12 and over.
Read more: How to entertain children at weddings
"I'm not saying it was an easy decision. In order to have the day we wanted we went through a lot of heartache. One auntie and uncle refused to come to the wedding and we have since had very little contact. The other set penned me a vicious letter two weeks before the big day, which completely ruined what should have been a wonderful time and my relationship with them.
"While I admire Ruth for being able to cope with crying during the vows and children 'making their own fun' (aka a complete mess), our wedding without children was perfect for us and I wouldn't change it for the world. It also showed us who our true friends and family are, and reminded us that every couple is entitled to the day they want to have. If, as a guest, it doesn't suit you, RSVP with a polite 'no thanks' and let it go. Remember, the phrase isn't: 'Their day, your way'."
Watch our Features Editor, Hannah, and Lifestyle Editor, Hollie, argue it out!
Decided you don't want children in attendance? Check out our guide to 'no children' wedding invitation wording.