With the eyes of the world watching, Harry and Meghan managed to have an unforgettable wedding, with lots of cool touches. Ok, you're unlikely to have a Royal budget, but there are still some creative ideas you can adapt from their celebration to suit your own big day.
1. Don't forget the entertainment
You may not be able to secure an A-list performer, but you can take a leaf out of the Royal couple's book and have fireworks to end your magical day. If this is still a little out of your price range, remember that there are lots of creative options out there for affordable wedding entertainment.
2. Ditch the wedding traditions you don't like
You really don't have to do something just because it's 'tradition'. Meghan decided she wanted to stand up and make a bridal speech, so she did! They didn't fancy a traditional fruit wedding cake, so they chose lemon and elderflower!
3. Make your day sentimental
Meghan's bouquet included flowers that Harry had handpicked the day before in their garden. Her bespoke bouquet also had forget-me-nots as a tribute to Princess Diana. This sort of thoughtful detail costs nothing, but adds something lovely to a wedding.
4. Consider an evening outfit change – for both of you
It's usually just the bride who changes into a more dance-friendly dress for the evening party. But who's to say you can't both change up your look, like Meghan and Harry did, particularly if your ceremony is ultra-traditional but your reception is more about getting your party on?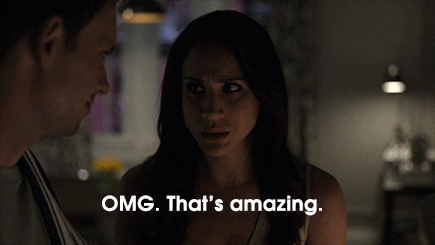 5. Customise your food menu
A sit-down dinner or a buffet aren't the only options. Meghan and Harry decided on bowl food for their first reception. This informal catering option is like a cross between a buffet and canapés, and is ideal for laidback-luxe receptions.
6. Schedule in some time alone
Even Harry and Meghan, a couple who's wedding was shown to the world, managed to find a few moments to themselves to cherish the special day.
7. Go with the flow
From Elton John grabbing the mic to Idris Elba taking to the decs, Harry and Meghan's reception was full of fun impromptu moments. Embrace the moments that don't follow your wedding schedule – they may just make it better.