Planning your wedding is a bit like falling in love with the man of your dreams. At the beginning everything is new and exciting. Next up is a period of infatuation. Much like when you couldn't stop thinking and talking about your new man, you now can't seem to go an hour without fantasising about your big day.
Your daydreams are full of extravagant wedding details and designer dresses and you're a slave to your ever-expanding Pinterest board. Then reality hits. In the same way you eventually realised your "Mr Perfect" had some not-so-perfect habits, it dawns on you that wedding planning isn't always the bed of roses you imagined.
Forewarned is forearmed though, so while you journey through these four stages it's key to ensure you make the most of each mood. To help you ace each stage we spoke to wedding planner Holly Poulter from Revelry Events to find out what to plan and when to plan it… 
Stage 1: Engagement ecstasy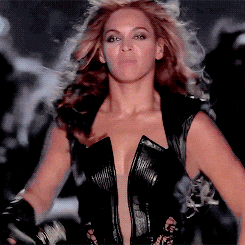 Typical thought: "250 likes on my new Facebook relationship status and engagement drinks every night this week…who knew I was so popular? I LOVE being engaged!"
Your pre-engagement existence feels a world away from this shiny, happy new life of drinking champagne, staring at your ring and telling everyone about how he popped the question. Definitely milk this awesome stage for all it's worth!
What to plan: Your engagement party. Ease yourself into the planning gently with wedding magazines and Pinterest.
"Savour this time," says Holly. "Schedules and appointments can wait. Carve out at least a few weeks to celebrate and let it sink in. And avoid making any decisions or booking appointments until you have sat down and started talking about that pesky budget – I've lost count of the number of brides I've worked with who go along to a dress shop to try on the 'just for fun' dress regardless of the price and realise they've found 'the one'."
Stage 2: Planning mania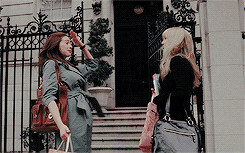 Typical thought: "I should definitely become a wedding planner!"
So many pretty details to buy and decisions to make, but so little time. At this point when anyone, including your boss, asks you to do a non-wedding-related task you get the urge to scream, "Do you know how busy I am at the moment? I'm ONLY planning a wedding!" It's all a it manic, but you're secretly pretty smug about how on top of things you are.
What to plan: Finalise the budget, then prioritise all the big elements like the venue, catering, dress, photographer and entertainment.
"No one likes to talk money, but getting it out of the way early will save you a lot of trouble down the line," says Holly. "How much do you have, where is it coming from and what are the key areas you want to spend it on? The last one is crucial. No matter how much you have to play with it's important that you both know where you want to splurge and where you think you can save. Knowing each other's priorities will help you set the tone for the rest of your planning.
"Put all your spending into a spreadsheet and note your actual spend vs. your budget. Areas where you have saved can go towards that cool, new photobooth backdrop you saw on Pinterest later on. Remember to keep records for everything – your quotes, supplier contracts and schedules. Write out your to-dos on a monthly basis, and set reminders on your phone to keep you on track."
Stage 3: Engagement fatigue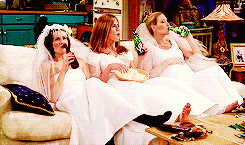 Typical thought: "Seriously, I'm going to kill the next person who asks me how the wedding plans are coming along."
This is when your ideal world meets the real world. Your wedding fund is disappearing before your very eyes and things that delighted you in stage two, like to-do list reminders popping up on your phone and suppliers calling for your opinions, are starting to make you feel out of control.
What to plan: The honeymoon, fun first dance lessons, hair and make-up trials and all unessential, yet pretty-to-research details.
"Fall back in love with planning by remembering why you're doing it. Of course the wedding is important, but it's one day in a million that you'll get to spend with the love of your life," says Holly. "Keep that in mind next time you find yourself stressing out because your caterer ordered round plates instead of square. Set regular 'no wedmin' days when you can relax with your fiancé and enjoy this funny, transitional time. Plan the really enjoyable elements like the honeymoon for a while instead."
Stage 4: Final countdown frenzy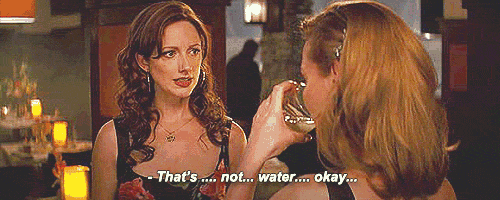 Typical thought: "OMG this is it, I'm actually getting married in a month's time… and there's still so much to do!"
Regular bouts of butterflies as you cross off the days on your calendar and "this time next week…!" texts complete with multiple bride, groom and church emojis from friends, makes this stage the most exciting yet.
What to plan: Nothing. Just confirm details with your suppliers and turn up to your beauty appointments and pre-wedding events.
"Getting married is a Big Deal. The week before your wedding, it's important to stop and rest, enjoy being alone, pamper yourself, spend time with family and friends, and most importantly sleep!" says Holly. "Don't toss and turn over wedding worries. Delegate tasks like checking in with suppliers, confirming schedules, making lists and coordinating the day to your bridesmaids, ushers or wedding planner if you have one."
Stage 5: The big day!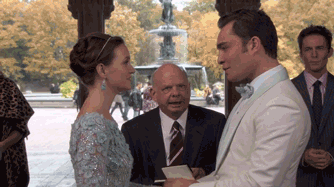 Typical thought: "OMG we're finally getting married! I am the happiest person alive."
Oh and did we mention there's a final stage – the wedding day itself, where you'll be in a state of complete and utter bliss.
What to plan: Absolutely nothing. If anything goes wrong at this stage, there's nothing you can do about it (it won't don't worry). Have faith in your suppliers, and more importantly, savour the feeling of marrying the man of your dreams…
… even though it isn't Channing Tatum.