1. Don't say no
Declining the invitation because you're worried you'll be by yourself is a decision you might regret. As tempting as a Netflix binge is, it doesn't compare to seeing your friends get married.
2. Be polite
If the invite just states your name, you're probably not allowed a plus one, and it would be rude to ask for one.
3. Be organised
Get a lift with other friends going to the wedding, it'll cost you less. If you don't know any other people, ask the bride to put you in touch with some.
23 THINGS YOU KNOW IF YOU'RE A SERIAL WEDDING GUEST
4. Don't worry you're being stingy
Feel pressured into giving £50 because that's the amount other couples are giving? Remember there are two of them, so you can definitely go a little lower than that.
5. Don't be shy
You'll feel worse if you're sitting on your own. Make conversation with other guests and you'll have fun before you know it, Who knows, you might even make new friends.
6. Be positive
You might not want to be single, but don't focus on the negatives. You're spending a wonderful day with friends, and you might even meet somebody there.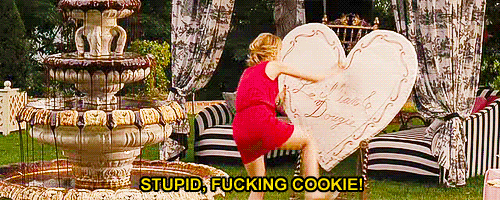 7. Don't be offended if you're at the 'singles' table
It might be that because of odd numbers, you are relegated to the singles table. Just look on the bright side of things and make a joke about, that'll be a good conversation starter.
8. Dance
While some couples might not hit the dance floor because one of them isn't keen, you're not tied to anyone, so let your hair down and dust off those dancing shoes. The bride and groom will thank you.
19 THOUGHTS YOU HAVE IF YOUR PARTNER IS PART OF THE WEDDING PARTY AND YOU'RE NOT
9. Don't feel obliged to catch the bouquet
People will zone in on you when it comes to rounding up single people for the bouquet. if you don't fancy it, don't participate and grab a drink instead.
10. Have a piece of cake
Because we've yet to find a problem that can't be solved with a generous slice of frosted cake.